The 2017/18 season ultimately proved to be a successful one for Internazionale, as their dramatic 3-2 win away at Lazio on the final day of the season saw them pip the Biancocelesti to fourth place and Champions League qualification.
As Luciano Spalletti prepares for his second season at the San Siro, the manager will be keen to make the necessary adjustments to his squad to see the Nerazzurri make a strong return to European football and potentially challenge even higher up the Serie A table like they used to.
Spalletti has already admitted that Inter will need to jettison players in order to make signings, casting doubt over the future of several less established players within the squad.
Without further ado, here is the definitive Stay or Go list for Internazionale's summer transfer window.
1. Goalkeepers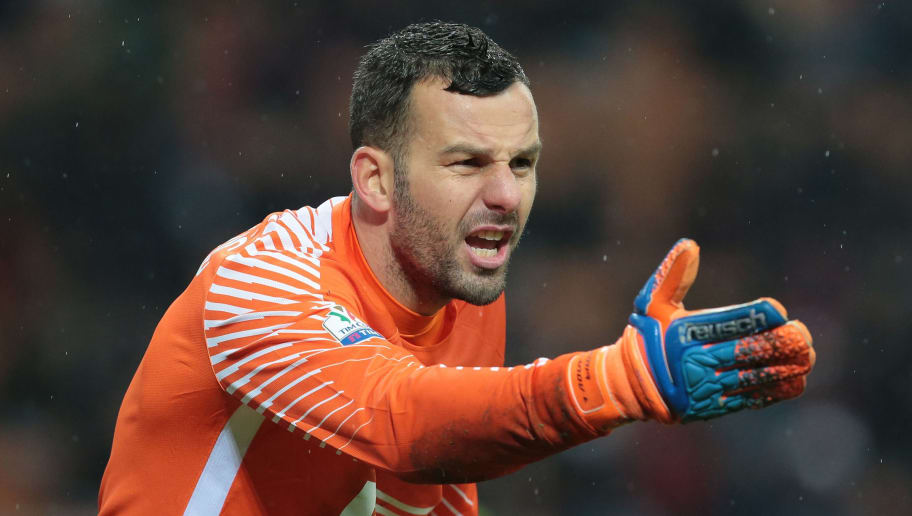 Samir Handanovic – STAY – A six-year veteran at the club, Inter would be mad to let Handanovic go and there is very little chance of such a move taking place. Despite being close to his 34th birthday, the Slovenian stopper remains as agile between the sticks as ever and deserves to be back in the Champions League next season.
Daniele Padelli – STAY – Padelli is something of a non-entity in the Inter squad, having barely played a minute of football since joining from Torino last summer. Still, the 32-year-old has plenty of top-flight experience and it would be easier to keep him than search for a new backup.
Tommaso Berni – GO – Having now spent four years at the club without registering a single Serie A appearance, perhaps it would be a good time for Inter to let go of 35-year-old Berni and allow a youth player to take on the role of 3rd choice goalkeeper.
2. Full Backs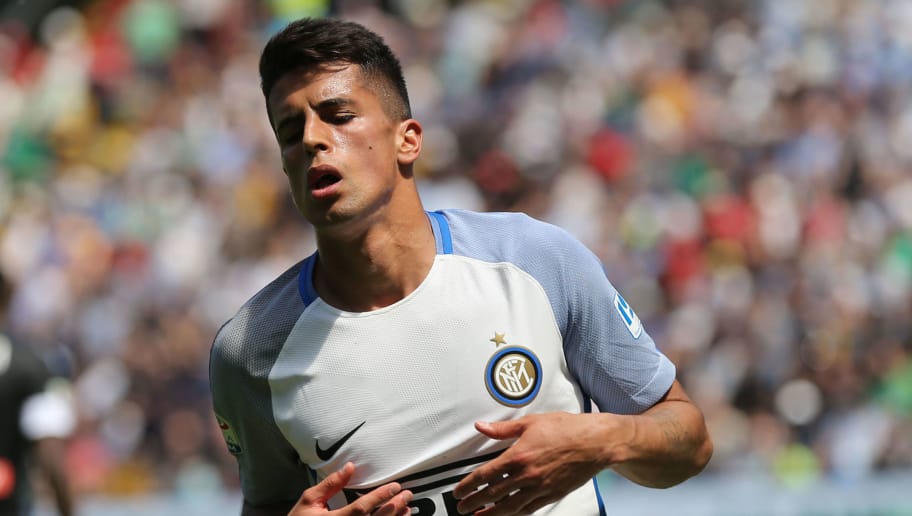 Joao Cancelo – STAY (IF POSSIBLE) – Spalletti will doubtlessly be interested in turning Cancelo's loan move from Valencia into a permanent deal after the 23-year-old impressed in Italy this season, but the manager has already admitted his side lack the funds to make this happen. If they can raise money through selling players, this one is a no-brainer.
Danilo D'Ambrosio – STAY – Though lingering doubts remain over D'Ambrosio's suitability for the role of starting right-back, he is more than capable of making up part of Inter's squad and possesses a fair amount of attacking threat. With Cancelo set to return to Valencia, keeping hold of D'Ambrosio could be important.
Davide Santon – GO – Santon may be a product of Inter's youth setup and one of the only remnants of Jose Mourinho's success at the club but in all honesty, the 27-year-old just isn't Champions League quality and could definitely be upgraded on. With the former Newcastle man's contract set to expire, don't be surprised if Inter don't bother offering him a new deal.
Dalbert Henrique – STAY – Though Dalbert has so far struggled to live up to the hype he generated during his time at Nice, the 24-year-old Brazilian could still improve and it would be harsh to move him on without giving him a chance. The left-back has shown signs of promise in his attacking play, though his defensive game still requires work. If Inter opt to keep hold of Santon or Dalbert, the latter would be the smarter choice.
3. Centre Backs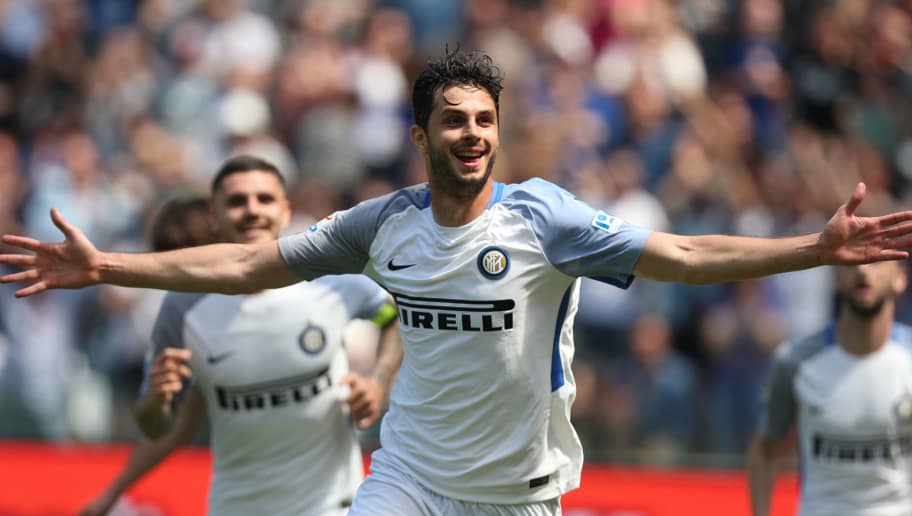 Andrea Ranocchia – STAY – Spalletti has made his admiration for Ranocchia very clear and it would be a massive shock if the 30-year-old went anywhere this summer. With the level of praise the Italy international has received from his manager, it's hard to believe Ranocchia was a part of Hull City's doomed 2016/17 campaign – even so, the defender stays.
Miranda – STAY – Easy decision. Miranda has served Internazionale with class and dedication for three years now and shows no signs of slowing down even as the Brazil international reaches his mid-thirties. Spalletti will be hoping the defender's years don't begin catching up to him next season.
Milan Skriniar – STAY – A highlight of last summer's transfer business, 23-year-old Skriniar has excelled for Inter since his big-money move from Sampdoria. A strong defender also capable of playing in midfield, Skriniar has been referred to as 'the more elegant heir to Martin Skrtel's throne' – which I'm fairly sure is supposed to be a compliment.
Lisandro Lopez – GO – If you support Inter and you still don't know who Lisandro Lopez actually is, no one could really blame you. Signed on loan in January and going on to make just one league appearance for the Nerazzurri, the club's higher-ups are unlikely to pull up any trees in their attempts to re-sign the defender.
4. Centre Midfielders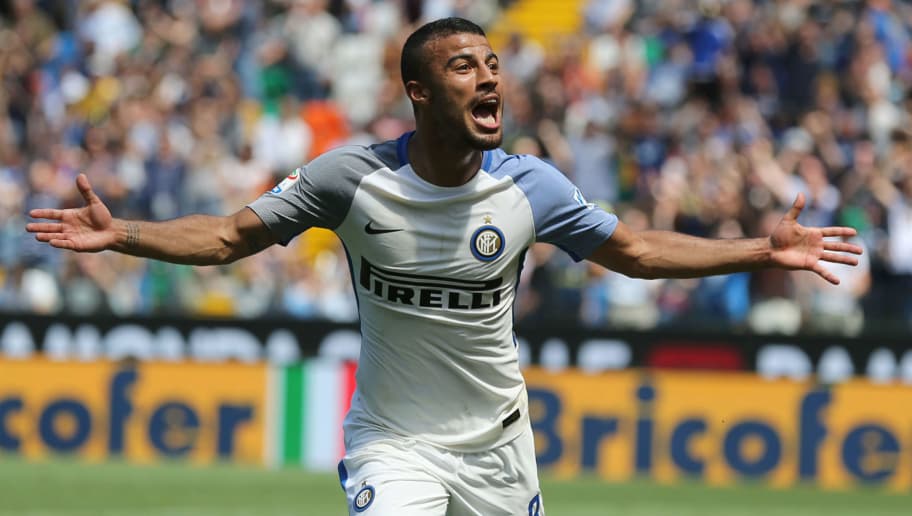 Rafinha – STAY (IF POSSIBLE) – Much like Joao Cancelo, Rafinha impressed during his loan spell and the club will be keen to bring the Barcelona man back to Italy if they can. However, finances may once again prove to be an issue and Inter may have to find a cheaper replacement. The club have an option to buy Rafinha for €35m included in the player's loan deal though, so watch this space.
Roberto Gagliadini – STAY – Another loanee, 24-year-old Gagliadini has been at Inter since January 2017 and the club have an option to make his loan from Atalanta permanent this summer. A tidy passer of the ball, Gagliadini is far from a bad option to have in midfield and keeping him at the club would allow for greater consistency between last season and next.
Matias Vecino – STAY – Vecino lacked consistency in his performances during his first season at the San Siro but is certainly a decent option to have in the squad, if nothing more at this point. The Uruguay international earns bonus points for scoring the winner against Lazio to seal Champions League qualification – surely that will earn him enough brownie points to stay for another year?
Borja Valero – GO – Borja Valero is far from a bad player and he offered a few tidy performances for Inter following his switch from Fiorentina last summer. The issue with the midfielder is that as his energy continues to deplete with age, so too does his usefulness in midfield. It's hard to really know where the 33-year-old fits in this Inter side and with better options available, perhaps the club should look to find a younger replacement.
Marcelo Brozovic – STAY – After a top-notch second half of the season, Brozovic's stock has never been higher and his reported €50m doesn't look quite so big now. Inter will be extremely keen to hold onto the Croatian midfielder this summer.
5. Attacking Midfielders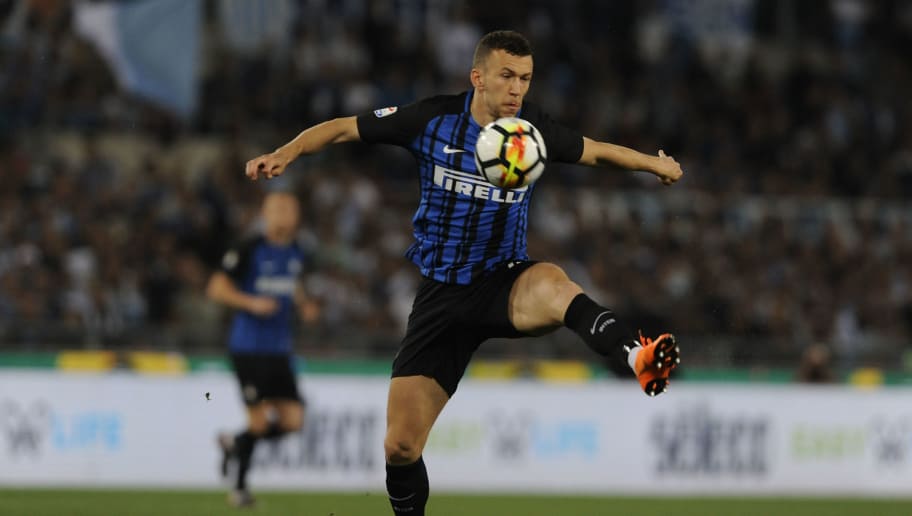 Ivan Perisic – STAY – After three years as an Inter player, Perisic is a valued member of the squad and is unlikely to be sold this summer. Some fans will question whether his performances in 2017/18 were up to snuff but Perisic still chipped in with 11 goals across the campaign and with no better options on the left wing, it would be foolish to cash in now.
Antonio Candreva – STAY – Make no mistake, Inter need better options than Candreva in attack if they want to remain a Champions League side. Nevertheless, the 31-year-old offers versatility which could still render him somewhat useful to Spalletti next season. He'll need to offer much more this time around, though – scoring a single goal would be a good start.
6. Forwards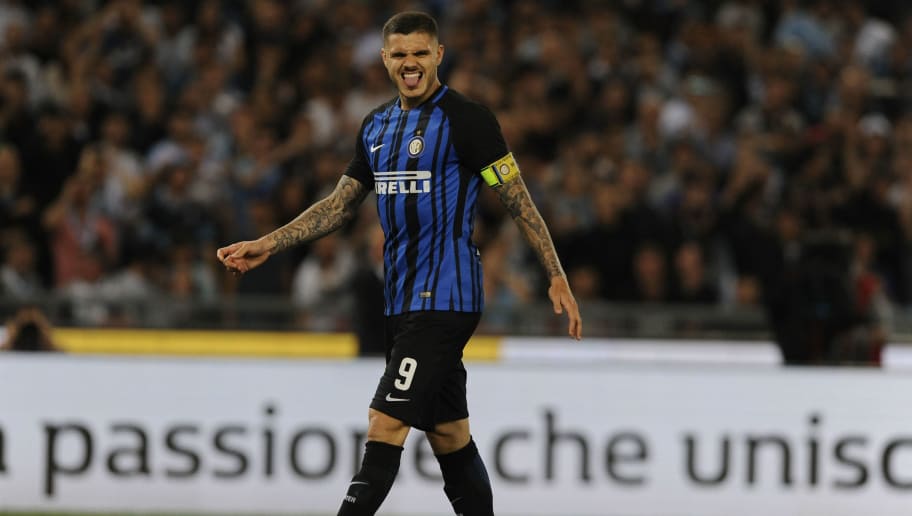 Mauro Icardi – STAY – Obviously. Icardi's prodigious goalscoring rate has been key to Inter's revival and the club will no doubt be desperate for the striker to stick around. However, Spalletti has already hinted that the club would be powerless to stop any potential deal if one of Europe's big boys come knocking.
Eder – STAY – Though Eder struggled to chip in with many goals last season, the forward's versatility and link-up play means he could still be of some value to Inter's squad next season. The signing of striker Lautaro Martinez might take some of the pressure off Eder to score goals, allowing him to contribute in other ways.
Yann Karamoh – STAY – Opportunities were limited for 19-year-old Karamoh during his loan spell at Caen, but he is clearly a player with a lot of potential and could be a great deal more influential next season if he is brought back to Inter. With the club competing for three major trophies next season, more options in attack could be of use to them.
Andrea Pinamonti – STAY (LOAN) – Pinamonti is an example of what Inter's youth system has to offer, having scored a lot of goals in the UEFA youth league last season and attracting the interest of clubs across Europe. However, the young striker has struggled to earn minutes in Inter's first team and a season on loan at another club playing regularly could help hone his skills.
Let'