"The only possibility that Modric leaves is by paying €750m (£670m)."
Yep, you read that correctly. 
Those are the words of Real Madrid president Florentino Perez amid rumours Inter are preparing a summer swoop for the World Cup Golden Ball-winner. 
Even in today's market, where an initial eye-watering £40m only secures you an unproven talent from Watford, £670m is still quite a lot of money.
So, instead of forking out over three times as much as Paris Saint-Germain parted with to secure Neymar 12 months ago, we have compiled an XI who have already switched club allegiances this summer and could challenge any in the world – as well as leaving you with enough spare change for a few squaddies, too. 
1. Gianluigi Buffon – Juventus to PSG – Free
Despite the big 4-0 already passing Gianluigi Buffon by last season, there any not many goalkeepers on the planet who rival the experienced custodian. 
Only recently, it seemed almost unfathomable to witness the Italian legend don anything but the Azzurri or Juventus crests while plying his trade, yet, PSG managed to lure the guardian to France – and all for £670m less than the price tag placed on Modric. 
2. Joao Cancelo – Valencia to Juventus – £35.5m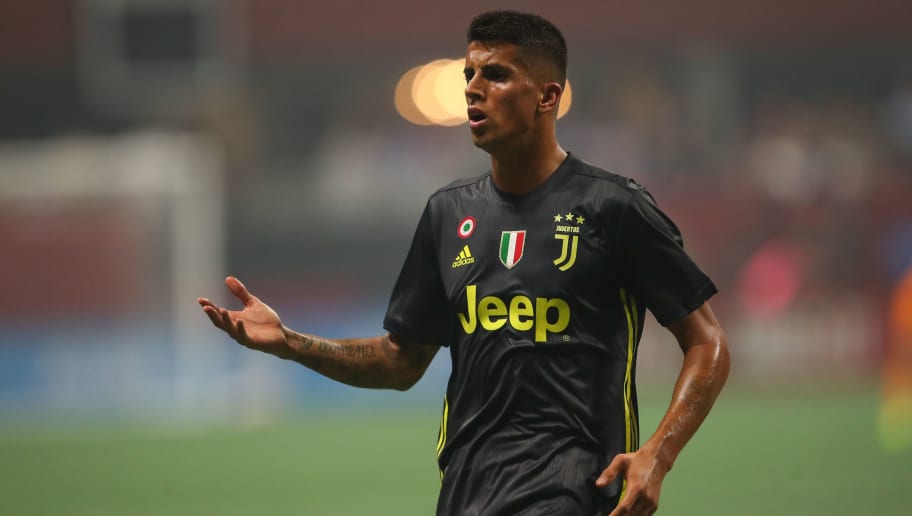 Speaking of the Old Lady, with Buffon no longer on call to marshal Massimiliano Allegri's men from the back, the Serie A champions have had to dig into their pockets to freshen up what was becoming a stale defensive line. 
Step in Joao Cancelo, who, after an impressive loan spell at Inter Milan last season, has made his switch from La Liga to Italy permanent. 
3. Bernardo – RB Leipzig to Brighton – £9m
Maybe not a name which takes the headlines – but one who could make a name for himself in the English game – is Brighton & Hove Albion's new left-back Bernardo. 
Playing an instrumental role in RB Leipzig's rise to (relative) success in Germany, including gaining both Champions League and Europa League experience, the young Brazilian is certainly one to watch.  
4. Stefan De Vrij – Lazio to Inter – Free
Thanks solely to Lazio's inability to tie down Stefan De Vrij to a contract extension over the past 12 months, Inter Milan have managed to pull off one of the signings of the summer so far by securing the centre back on a free transfer. 
The 26-year-old was pivotal in Biancocelesti's 'almost' year last time around, and will undoubtedly strengthen Luciano Spalletti's men as they aim to reclaim their once dominance in Serie A. 
5. Sokratis Papastathopoulos – Borussia Dortmund to Arsenal – £17.7m
Somewhat annoyingly, Arsenal seem to have captured a genuine talent in Sokratis Papastathopoulos without the Gunnersaurus pulling Arsene Wenger's strings. 
The 30-year-old centre back's positional play and height will be a significant tool in Unai Emery's arsenal (not sorry) at both ends of the pitch, and could be a significant characteristic as to where the north Londoners finish up this year. 
6. Naby Keita – RB Leipzig to Liverpool – £52.8m
The transfer that seemingly took an age to complete finally crossed the line this summer, with RB Leipzig's Naby Keita formalising his pre-agreed switch to Liverpool. 
The 23-year-old has undoubtedly been one of the Bundesliga's rising stars over the last few years – and even though the 23-year-old's dip in performance coincided with the Reds' move – he could become one of football's hottest properties in the future. 
7. Iniesta – Barcelona to Vissel Kobe – Free
Well, there is not a lot that can be said about Barcelona legend Andres Iniesta that is not already in the public domain. 
Despite his age, 34, the Spain international proved once again last season he still possesses enough talent to feature at the highest level, and if Modric is being touted at over £600m, who knows the fee the maestro's genius would demand in a similar situation. 
8. Arthur – Gremio to Barcelona – £35.5m
Although yet unproven in La Liga, Barcelona's capture of Arthur this summer could turn out to be one of the most influential factors in whether they are to continue their overall recent dominance of Spanish football. 
The 21-year-old Brazilian has shown early signs of brilliance during Blaugrana's pre-season and should enjoy several years of unadulterated success at the Camp Nou in years to come. 
9. Kylian Mbappe – Monaco to PSG – £159.3m
Similarly to the aforementioned Keita, Kylian Mbappe's pre-agreed move to PSG was officially formalised this transfer window, meaning the 2018 World Cup star matches the already spoken of criteria. 
With 13 goals in Ligue 1 last year, four in the Coupe de France and the same amount again at Russia's festival of football, the France international has already showcased his immense talent in front of goal – as well as much besides. 
10. Lautaro Martinez – Racing Club to Inter – £20.1m
Maybe another whose name is not most familiar – unless, of course, you find yourself bargain hunting on FIFA or Football Manager – is Inter Milan's new Argentinian frontman, Lautaro Martinez.
Although not renowned throughout Europe yet, the 20-year-old comes with a big reputation from Racing Club, and should be one to keep your eye on over the course of the 2018/19 term.
11. Cristiano Ronaldo – Real Madrid to Juventus – £88.5m
And finally, who else?
Despite being widely labelled as one of the best two players in the world, Cristiano Ronaldo bid farewell to the Estadio Santiago Bernabeu last month to conquer pastures new in Italy. 
The five-time Ballon d'Or winner, similarly to Iniesta, still has so much to offer, even if he is entering the twilight years of his career – as will inevitably be shown on the grandest stages in the next 12 months or so. 
Let'